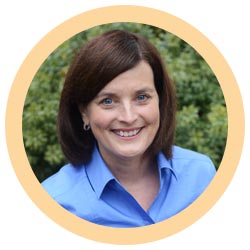 Dr. Beaty has had the pleasure of caring for children at North Suburban Pediatrics for the past twenty years. She especially enjoys working with new parents, and appreciates the privilege of building trusting relationships that last from infancy to adulthood.
She is a fellow of the American Academy of Pediatrics, and is board certified by the American Board of Pediatrics. She received her undergraduate and medical degrees at the University of Illinois, and completed her pediatric residency at the University of Illinois Hospitals and Clinics. She is a senior attending physician at Evanston Hospital and is a clinical instructor at The Northwestern University Medical School.
Dr. Beaty lives in Lincolnshire with her husband, fellow pediatrician David Saltzman MD, and two daughters. In her free time she can often be found biking, hiking, and photographing the beautiful Lake County Forest Preserves.